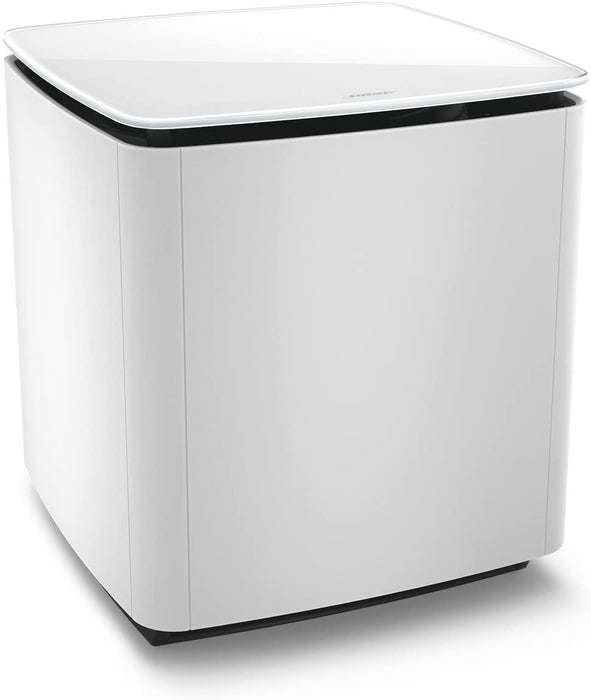 BOSE Bass Module 700
Original price
EGP 42,940.00
-
Original price
EGP 42,940.00
EGP 42,940.00
-
EGP 42,940.00
Current price
EGP 42,940.00
COD is not applied for orders more than 25,000 EGP
Availability:
in stock, ready to be shipped
Specifications And Features

11.6 x 11.6 x 12.9"

About this item

This wireless, compact subwoofer is designed to be paired with the Bose sound bar 700 to bring music, movies, and TV to life with deep, dramatic bass. The surround speakers have a wireless range of 30 feet

A powerful driver and generously sized port deliver a dynamic range of rich, low notes so you can feel the full impact of pulse pounding scenes and playlists

Rock the house without sacrificing clarity with quiet port technology that virtually eliminates distortion

Premium glass top finish adds elegance to your home theater setup

Pair the Bose sound bar 700 and Bose bass module 700 with Bose surround speakers for a powerful combination of thunderous bass and True surround sound. Bose Bass Module 700 also compatible with Bose Sound bar 500 and Sound Touch 300 sound bar

||

Wireless connectivity
Seamlessly connect to your Bose soundbar or speakers with no wires
Sleek aesthetics
Get a sophisticated look you won't find in typical subwoofers or home theater equipment
High-performance bass
Feel the thunder with bass generated from a powerful driver
Generously sized port
Virtually eliminates distortion with QuietPort technology
11.6 x 11.6 x 12.9"
About this item
This wireless, compact subwoofer is designed to be paired with the Bose sound bar 700 to bring music, movies, and TV to life with deep, dramatic bass. The surround speakers have a wireless range of 30 feet

A powerful driver and generously sized port deliver a dynamic range of rich, low notes so you can feel the full impact of pulse pounding scenes and playlists

Rock the house without sacrificing clarity with quiet port technology that virtually eliminates distortion

Premium glass top finish adds elegance to your home theater setup

Pair the Bose sound bar 700 and Bose bass module 700 with Bose surround speakers for a powerful combination of thunderous bass and True surround sound. Bose Bass Module 700 also compatible with Bose Sound bar 500 and Sound Touch 300 sound bar
‎11.6 x 11.6 x 12.88 inches
Wireless connectivity
Seamlessly connect to your Bose soundbar or speakers with no wires
Sleek aesthetics
Get a sophisticated look you won't find in typical subwoofers or home theater equipment
High-performance bass
Feel the thunder with bass generated from a powerful driver
Generously sized port
Virtually eliminates distortion with QuietPort technology
Installment Calculator

Full Price

Installments

Pay Later