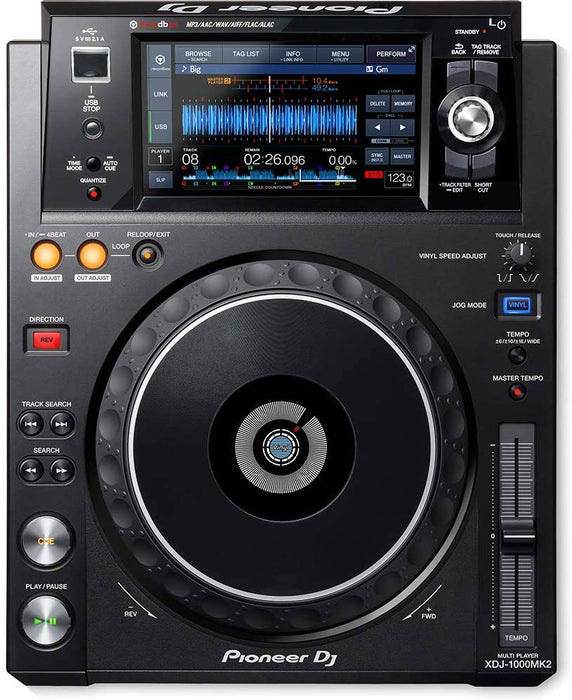 XDJ-1000MK2
Original price
EGP 87,935.00
-
Original price
EGP 87,935.00
EGP 87,935.00
-
EGP 87,935.00
Current price
EGP 87,935.00
COD is not applied for orders more than 25,000 EGP
Availability:
in stock, ready to be shipped
305 x 110 x 382.5 mm
About this item
CDJ-Style design. Playable media-iPhone/iPad/iPod touch, Android phone, etc; USB storage devices (flash memory/HDD, etc); PC / Mac

High-Resolution audio

Faster browsing

Enhanced performance
305 x 382.5 x 110mm
Professional DJ Media Player
The XDJ-1000MK2 improves usability through enhanced track browsing and support for high-resolution FLAC and ALAC audio files. An excellent alternative to the CDJ-2000NXS2 at about half the price!
Installment Calculator

Full Price

Installments

Pay Later