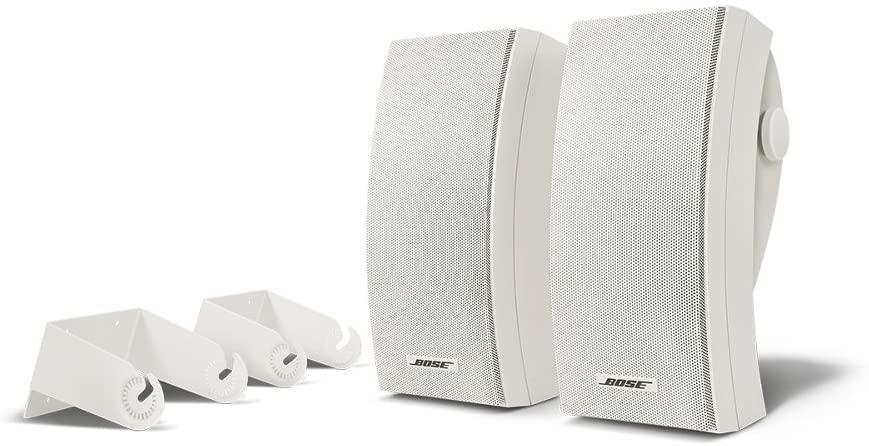 BOSE 251® Environmental "Pair"
Original price
EGP 23,570.00
-
Original price
EGP 23,570.00
EGP 23,570.00
-
EGP 23,570.00
Current price
EGP 23,570.00
13.5 x 5.75 x 8"
About this item
Take these speakers with you anywhere you want to have great sound quality

Set them up by the pool, or on the workbench, or anywhere an extra-durable speaker is needed

A water-resistant composite casing makes these tough enough to handle blistering heat or deadly cold

The articulated array speaker design makes for clearer sound in areas like workshops or basements.For extra powerful sound, it has a multi-chamber bass enclosure

Weight of each speaker:8 lbs. Check the balance control on your receiver or amplifier and make sure it's centered.Mineral and glass-filled polypropylene cabinet provides added durability against extreme conditions
5.8 x 13.5 x 8" / 14.6 x 34.3 x 20.3 cm
The Bose 251 Environmental Speakers environmental speakers deliver full, rich sound for your listening pleasure on the deck, by the pool or on the porch. Built to withstand the elements, these award-winning speakers provide reliable, year-round performance that will have you humming in the sun or singing in the rain.

Two 2 1/2" Twiddler™ drivers in an Articulated Array® speaker design
Lifelike stereo sound over a larger listening area instead of in one small "sweet spot" as with conventional speakers.
One 5 1/4" woofer in a patented multi-chambered bass enclosure
Uniquely structured, the chambers within this patented design filter out unwanted audible distortion in the low-frequency range. They also improve speaker efficiency, resulting in deeper bass from a small enclosure.
Talc and glass-filled polypropylene cabinet
Added durability against extreme conditions.
Patented multi-chamber bass enclosure for deep bass without audible distortion.
Engineered to withstand snow, sun, rain, ice and saltwater spray.
Installment Calculator

Full Price

Installments

Pay Later